PROTECTOR Safe Business - Regional Conference in Craiova
15 March 2018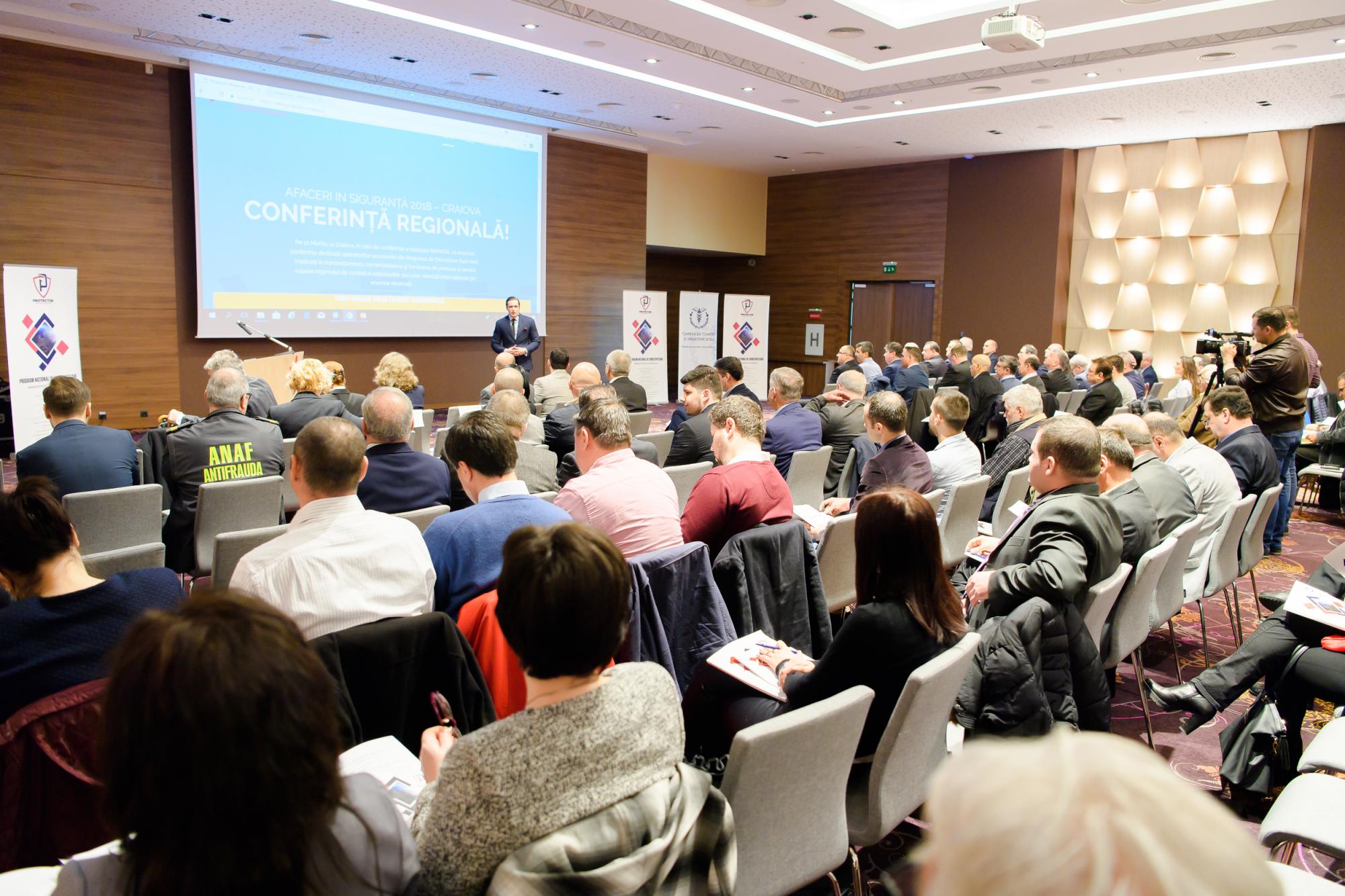 On March 12, 2018 The Romanian Intelligence Service participated in the third regional conference of the national awareness program PROTECTOR - Safe Business organized in Craiova.
SRI made two presentations on the alert indicators related to commercial operations involving double use and military products and on the unidirectional sanctions imposed on the Romanian companies.
The conference targeted the Romanian companies registered in Dolj, Olt, Mehedinți, Gorj and Vâlcea counties.
PROTECTOR - Safe Business is an inter-institutional program including eight regional conferences tailored for the commercial companies involved in transactions and supply of products and services listed under the exports control regime or that are subject to international bans.
The awareness program points to the risks generated by the failure to observe the international sanctions imposed to certain countries, related to WMD programs, as well as to the risks attached to braking the regulations on the national control of exports for special products and services.
PROTECTOR - Safe Business is supported by the National Agency for Fiscal Administration, The Ministry of the Interior, The Ministry of Foreign Affairs, The Ministry for Business Environment, Trade and Entrepreneurship, National Defense Ministry, National Bank of Romania, The National Office for the Prevention and Countering of Money Laundering, the National Commission for the Control of Nuclear Activities, Romanian Chamber of Commerce and Industry and the Romanian Intelligence Service.
For more details, see https://www.protector-romania.ro/