"Security in the Black Sea Region. Shared Challenges, Sustainable Future" – 2017 edition
26 May 2017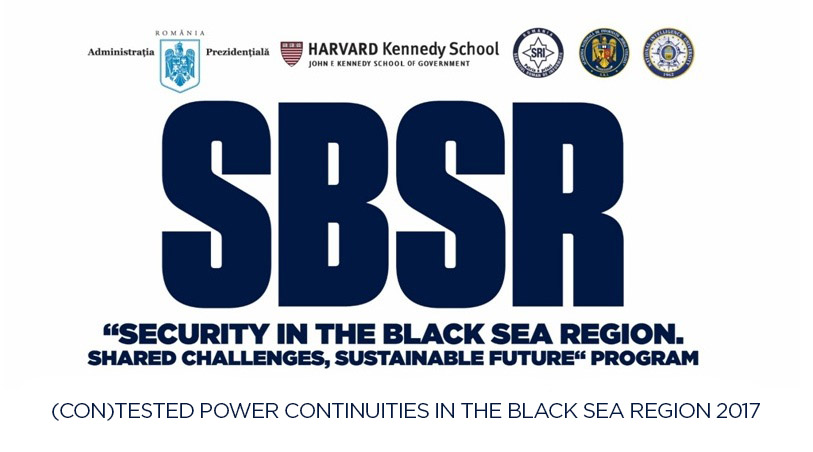 In the period between May 28 and June 2, 2017 the Romanian Intelligence Service's "Mihai Viteazul" National Intelligence Academy, in cooperation with Harvard University and the National Intelligence University, US, under the auspices of the Romanian Presidential Administration, organizes the fourth edition of the international program "Security in the Black Sea Region. Shared Challenges, Sustainable Future".
The program draws on the philosophy, mission and goals of the regional Black Sea Security program, which was initiated by the Harvard University 16 years ago, and it is an interactive and collaborative platform for the participants involved in the sustainable development and security of the Black Sea region. The current edition will be attended by approximately 70 participants and speakers from Armenia, Azerbaijan, Bulgaria, Finland, Georgia, Greece, Great Britain, Germany, Serbia, the United States, the Republic of Moldova, Romania, Turkey and Ukraine, as well as by EU and NATO high-ranking officials. Representatives of the most prestigious universities around the world, such as Harvard, Oxford, George Washington, University of York, University of Helsinki, will contribute to the lectures and interactive exercises.
With this year's theme, (Con)Tested Power Continuities in the Black Sea Region, the new systems of power, developed around the diverging interests of regional players, will be the subject of debates.
The opening ceremony will be attended by Mr. Eduard Hellvig, Director of the Romanian Intelligence Service, Mr. Sergei Konoplyov, Director of the Eurasia Security Program (Harvard University), Mr. Victor Micula, State Secretary for Foreign Affairs, General Nicolae Ionel Ciucă, Chief of Staff, Colonel Cristian Bizadea, Deputy Director of the Romanian Intelligence Service, Mr. Ion Oprișor, Presidential Counselor, as well as representatives of national and international academic institutions.
For more details, please access the program's webpage, available at http://www.sbsr.ro/