Liquids
Liquids (LAGs - liquids, aerosols, and gels) include: pastes, lotions, liquid mixtures, contents of pressure vessels and other items of similar consistency.
LAGs are not prohibited articles, but their transport is limited to certain categories.
Examples of LAGs:
cosmetics: toothpaste, hair gel, perfume, shaving foam, shampoo/ hair conditioner, face/ body cream/ lotion, hair mask, hairspray, sprays of any kind, mascara, liquid lipstick, contact lens solution etc.;
beverages: soft drinks, alcohol, syrups, water etc.;
food: soup, oil, honey (including crystallized honey), yoghurt, cream, humus, mayonnaise, mustard, ketchup, cheese cream, eggplant / fish egg salad, protein shakes, jam, compote, liquid whipped cream, portable ice cooler boxes (with gel or liquid) etc.;
Without being exhaustive, the above list includes some examples of items that can be included in the LAGs category. Depending on the criteria described in the dedicated section - What are the liquids allowed in hand baggage - you can assess whether you are allowed to carry them in your luggage.
Thus, at present, only LAGs allowed for transportation will be subject to screening process and, if necessary, additional screening with liquid explosive detection systems.
What kind of liquids are allowed to be carried in cabin baggage?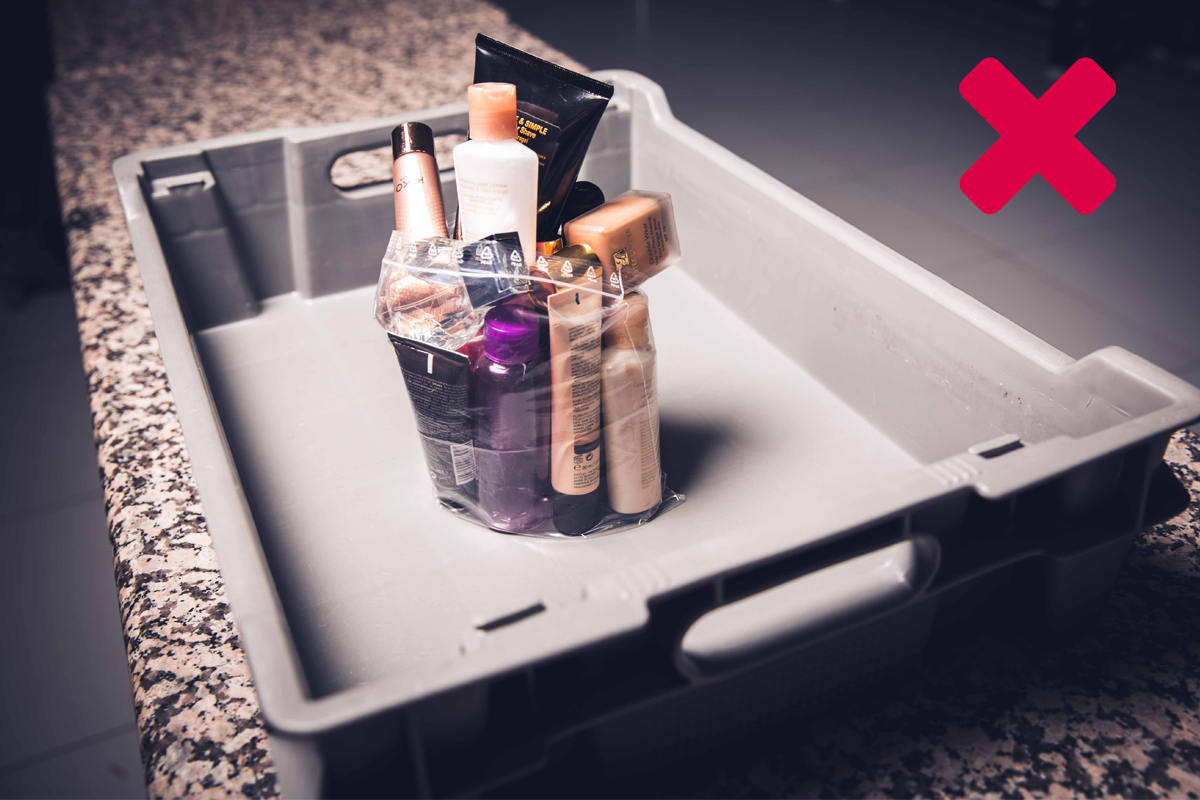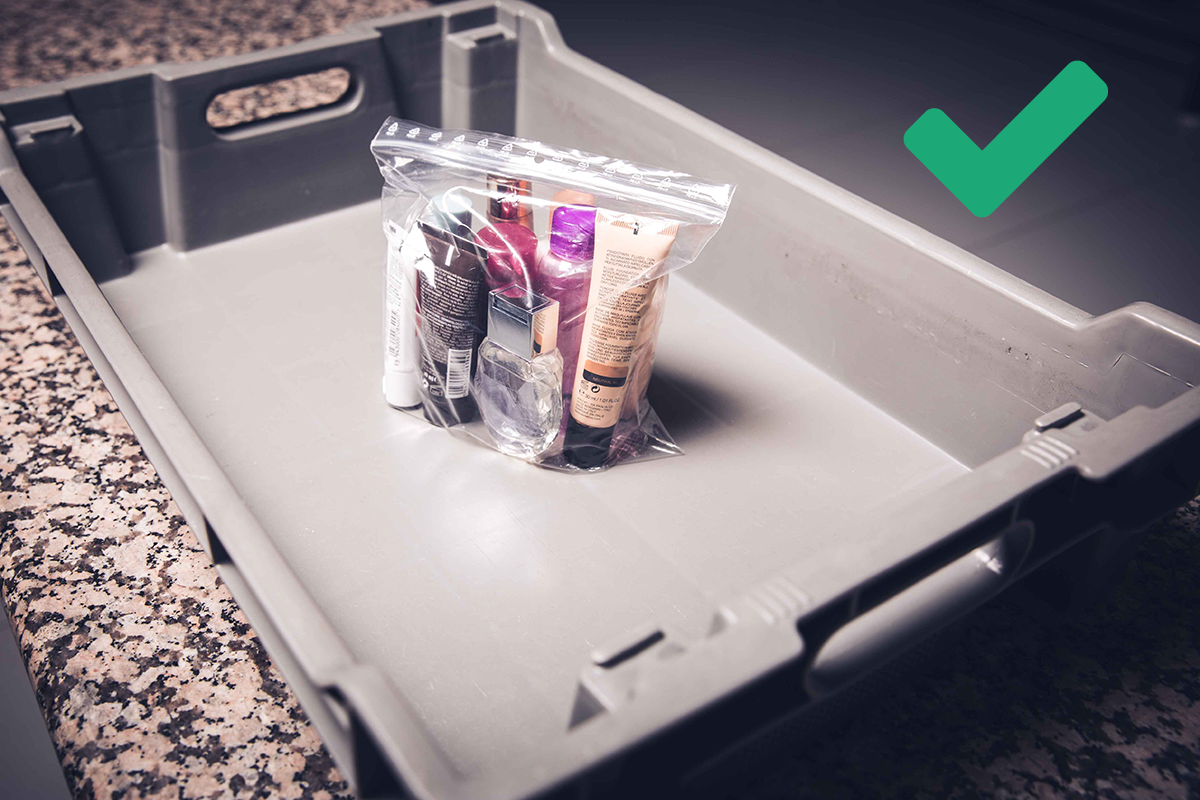 LAGs packed individually in up to 100 ml containers/ the equivalent in quantity, all fitting within a single 1 liter sealed clear zip-lock bag (its approximate size is 20X20 cm or 15X25), are allowed in the cabin of an aircraft. Containers with a capacity of more than 100 ml, even if partially filled, are not allowed in the cabin of an aircraft.
Note: A passenger is allowed to have only one sealed clear zip-lock bag.
LAGs that are to be used during the trip for medical purposes or special dietary needs are allowed in the cabin baggage.
A medical certificate or letter confirming the need to use the medicines may be helpful, but it is not mandatory.
Liquid baby food is allowed.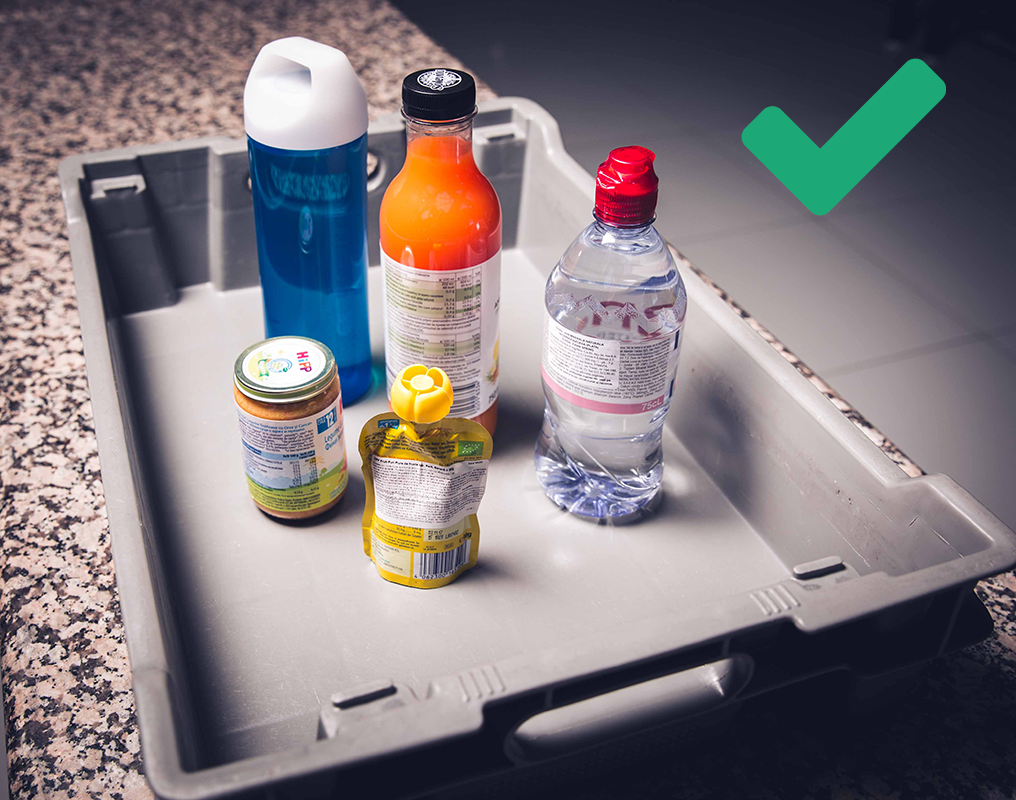 LAGs packed in security tamper-evident bag (STEB)
STEB is the bag receives from shops in the secure area of an airport or in the cabin of an aircraft when purchasing liquids, inside which the proof of its purchase (cash receipt) is visibly displayed.
This bag has a single-use seal so that after insertion of the LAGs and the cash receipt inside the bag, any intervention on the STEB seal entails the cancellation of the criteria for allowing the products in the cabin of an aircraft.
Note: When transiting or being transferred to another destination, remember to ask the shop assistant to put LAGs into a STEB.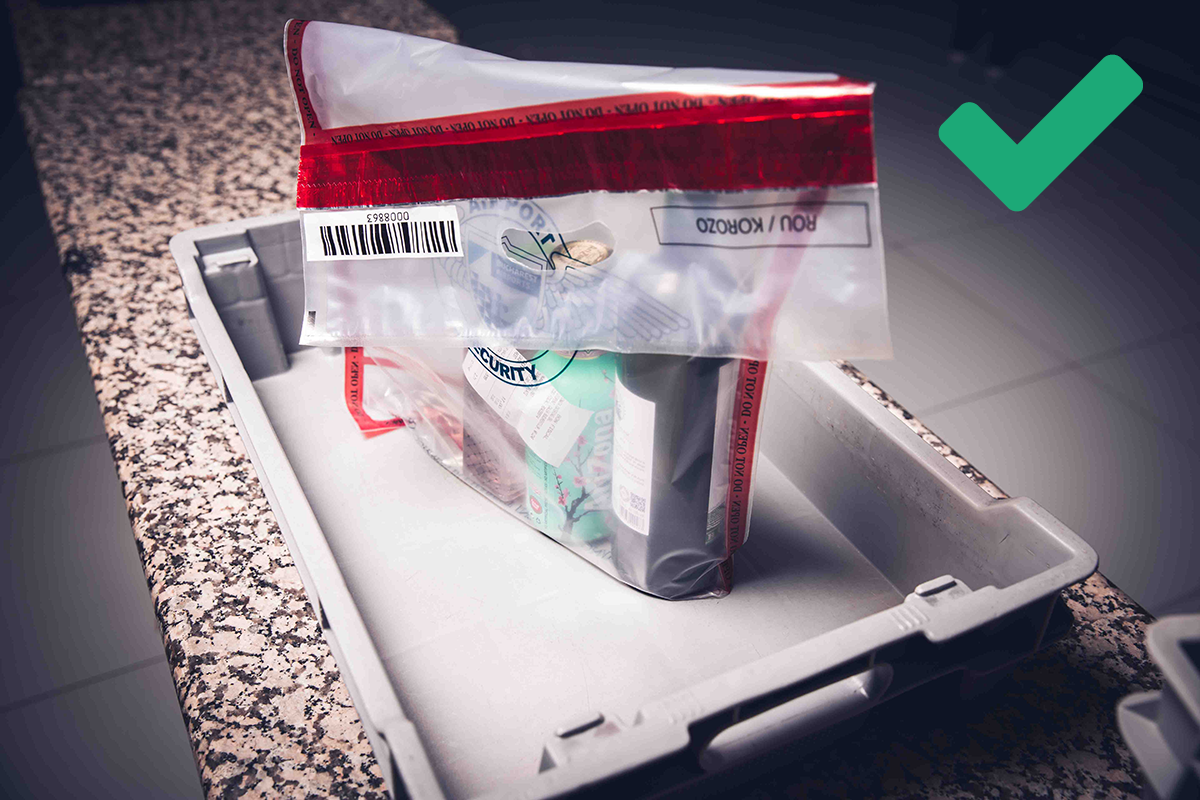 If the liquids you intend to transport in the cabin baggage fail to meet the above-mentioned requirements you will have to transport them in the hold baggage.