Screening process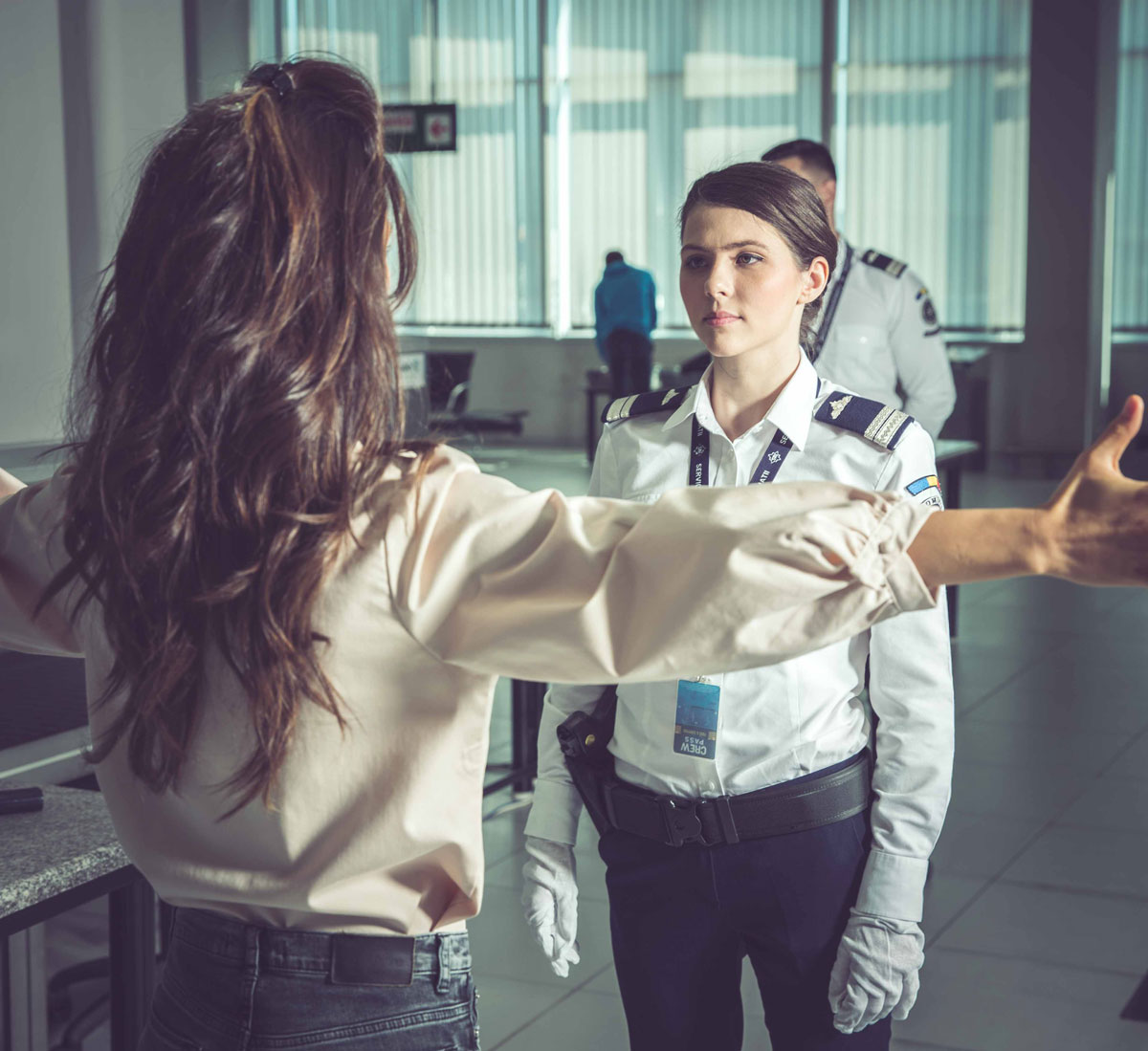 Before getting to the airport
Observe the recommended time of arrival at the airport!
Get informed about the articles that are prohibited to carry in your cabin/ hold baggage!
Inform yourself about restrictions on the carriage of liquids!
Ask questions and we can help you learn what you are allowed to carry on board!
During the screening process
We know how valuable time is. By carefully listening to screeners' instructions and cooperating to clarify the details, you may reduce the amount of time spent waiting for, and undergoing the screening process.
Inform screeners about any aspect that can add extra efficiency or that you deem necessary for your own comfort!
During the airport transit, we recommend you to always keep your baggage in sight. Do not leave it unattended or in the care of others!
We advise you not to make jokes on topics such as weapons, bombs or terrorists!
It would be helpful to interact with screeners in a civilized manner.
Wrapping cabin baggage
Prepare your baggage properly so that all of its content be known to you and put in order.
Make sure there are no items in your baggage that are prohibited to be carried in the cabin of an aircraft.
Place liquids and electronic equipment (laptop, tablet, notebook, game console, DVD player etc.) separately in your cabin baggage to facilitate their removal before getting through screening process.
Do not secure your cabin baggage with protective foil. Performing screening process may also involve opening it.
We advise you not to transport any concealed packages or articles received from other people.
Do not pack gifts carried in your cabin baggage. During screening process, if clarification needed, you may be asked to open them.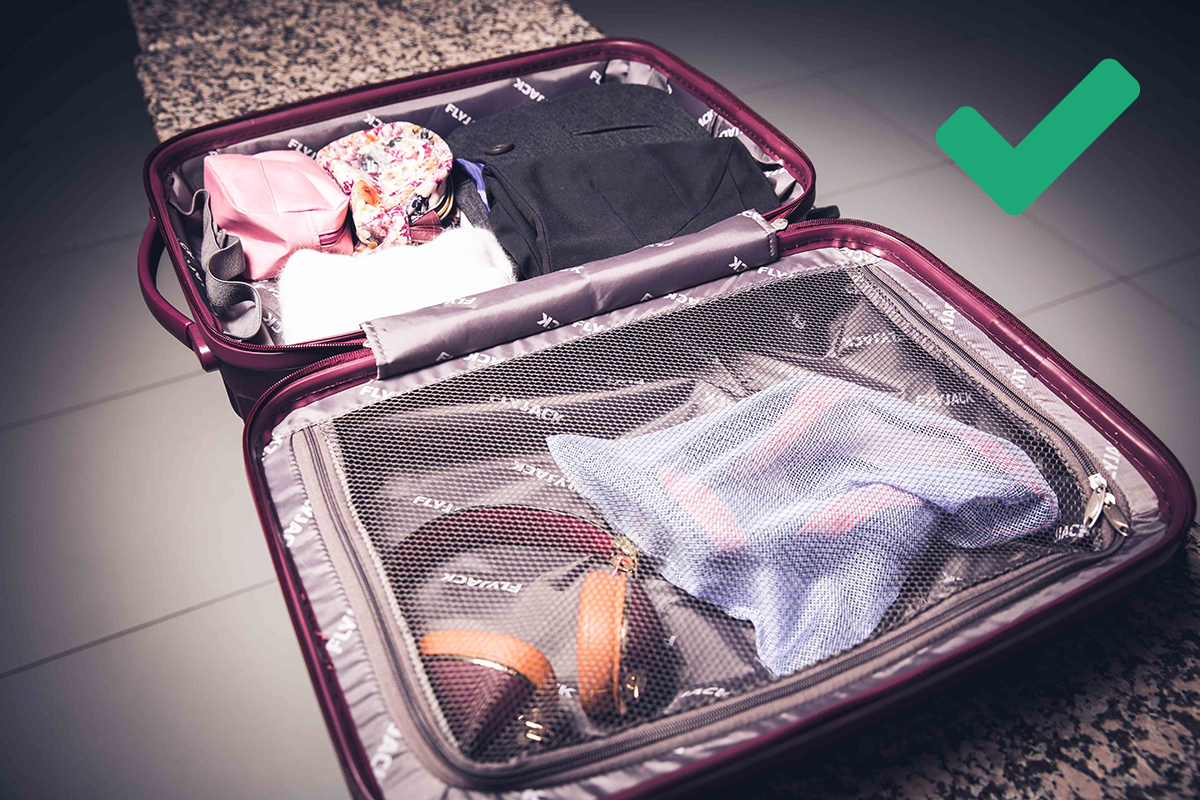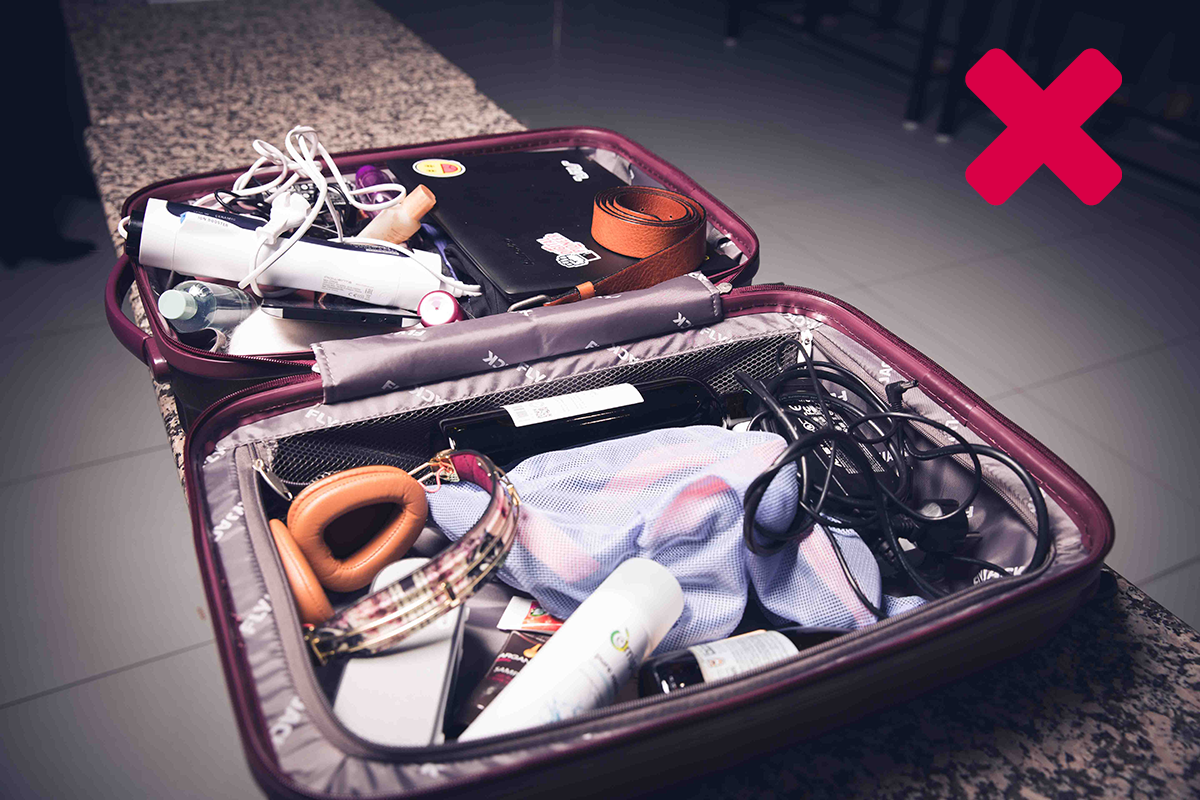 Preparing for screening process
Prior to the screening process, take all liquids and electronic equipment (laptop, tablet, DVD player, game consoles, radio, cameras etc.) out of your cabin baggage and put them separately in the special trays.
For traffic smoothing reasons, we advise you to also take out of your cabin baggage other items such as chargers, adapters, mouse etc.
Before you pass through the walk-through metal detection equipment, remove all items from your pockets (phone, keys, wallet, coins, cigarettes, cigarette lighter etc.).
Place outer clothing (jacket, coat, overcoat, etc.) separately for screening.
Follow screeners' instructions on when and how access is made through the walk-through metal detection equipment.
Notify screeners that you have a prosthetic, orthotic or other type of medical device.
Notify the screeners if going through the walk-through metal detection equipment is medically contraindicated in your case so that he/ she may perform different screening process, applied either independently or in combination: hand search and/ or explosive trace detector.
For traffic smoothing reasons, we advise you to remove your footwear and belts before going through the walk-through metal detection equipment if they are provided with metallic parts or you were previously required to take off your footwear, respectively remove it during previous plane flights.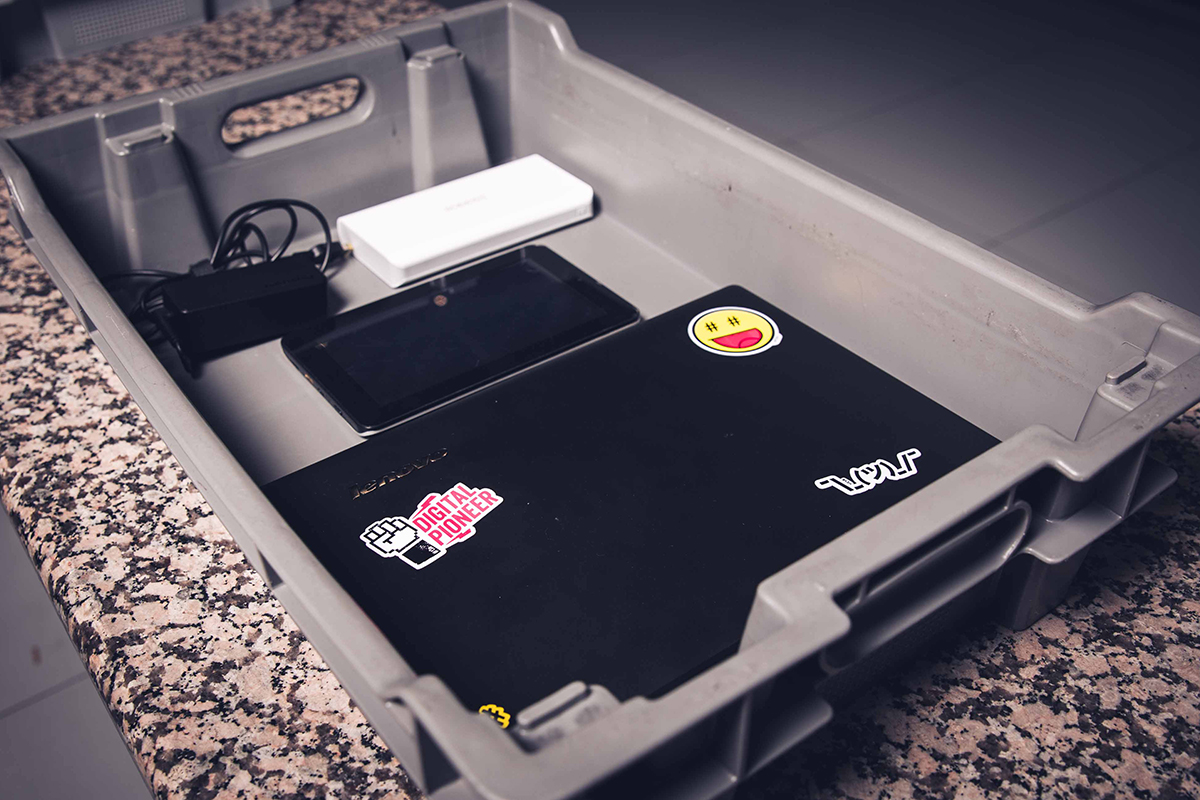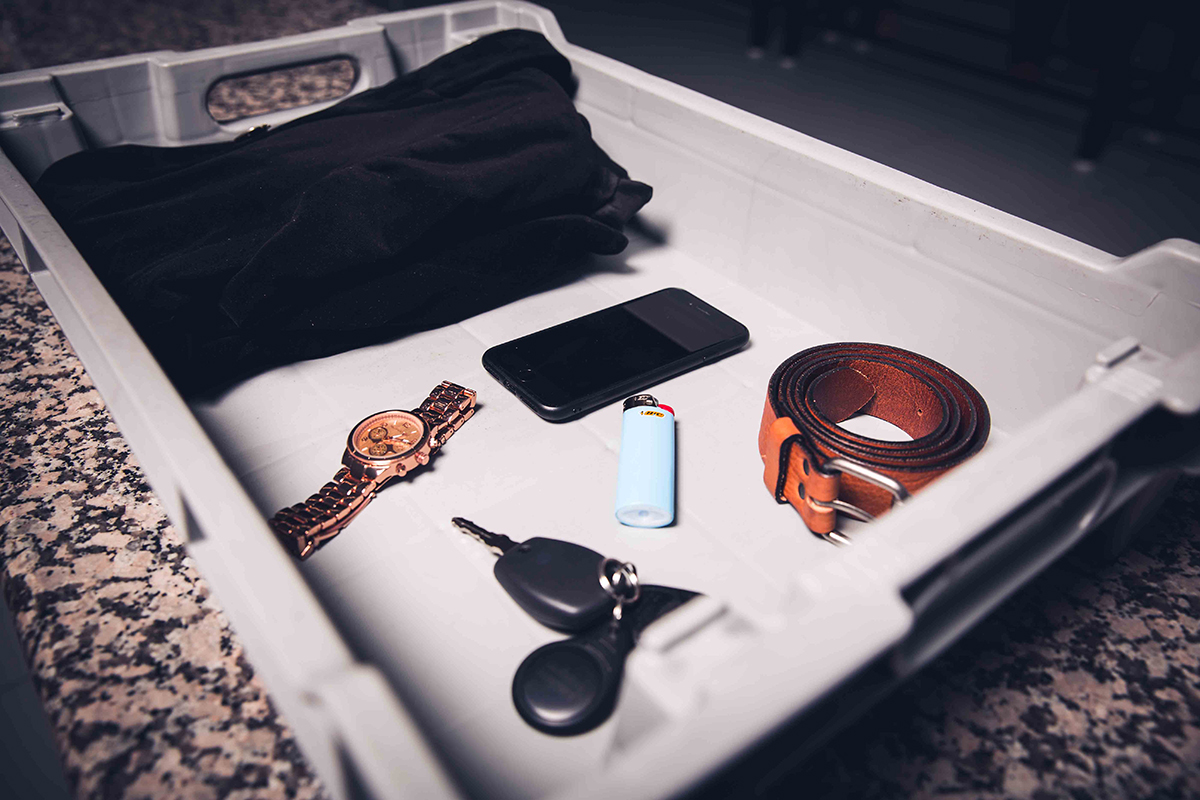 Going through the walk-through metal detection equipment
If the alarm is triggered when passing through the walk-through metal detection equipment, different methods will be used to clarify the causes of the alarm.
The walk-through metal detection equipment triggers both metal detection alarms and other types of alarms that involve additional screening methods.
There are also situations when you may be subject to certain additional, randomly-conducted screening measures (hand search, explosive trace detection equipment, security scanners) even if the walk-through metal detection equipment alarm has not been triggered.
Hand search is performed by an officer same gender the passenger; therefore, sometimes you must wait until a same-sex screener is available.
You can ask the screener (for medical reasons or religious affiliation etc.) that the hand search be carried out in a private area (the specially-designed check room).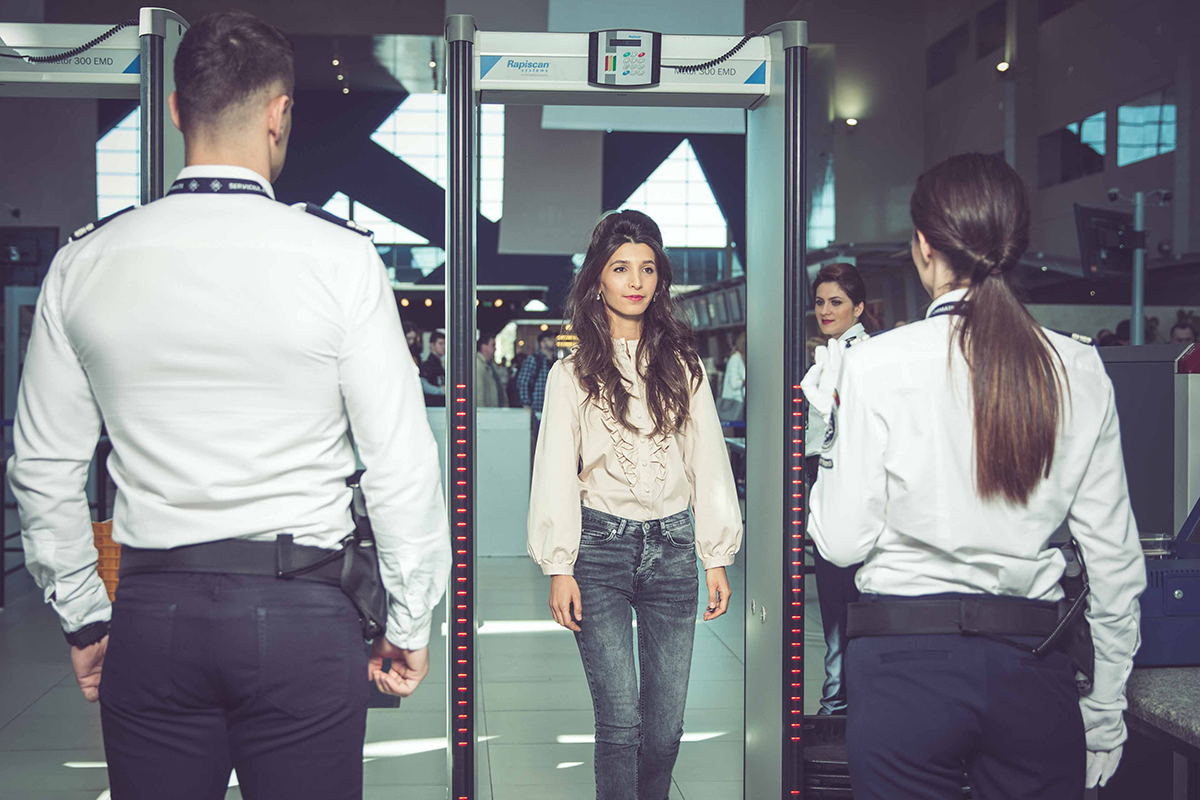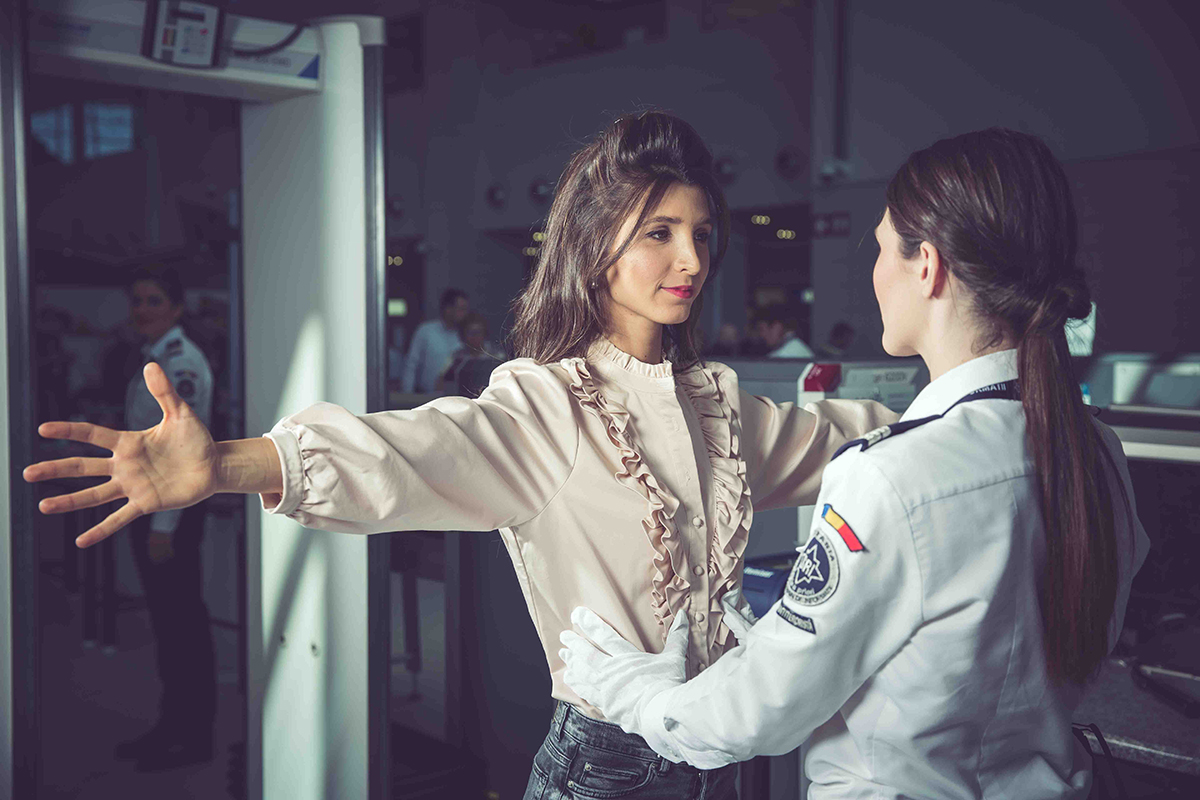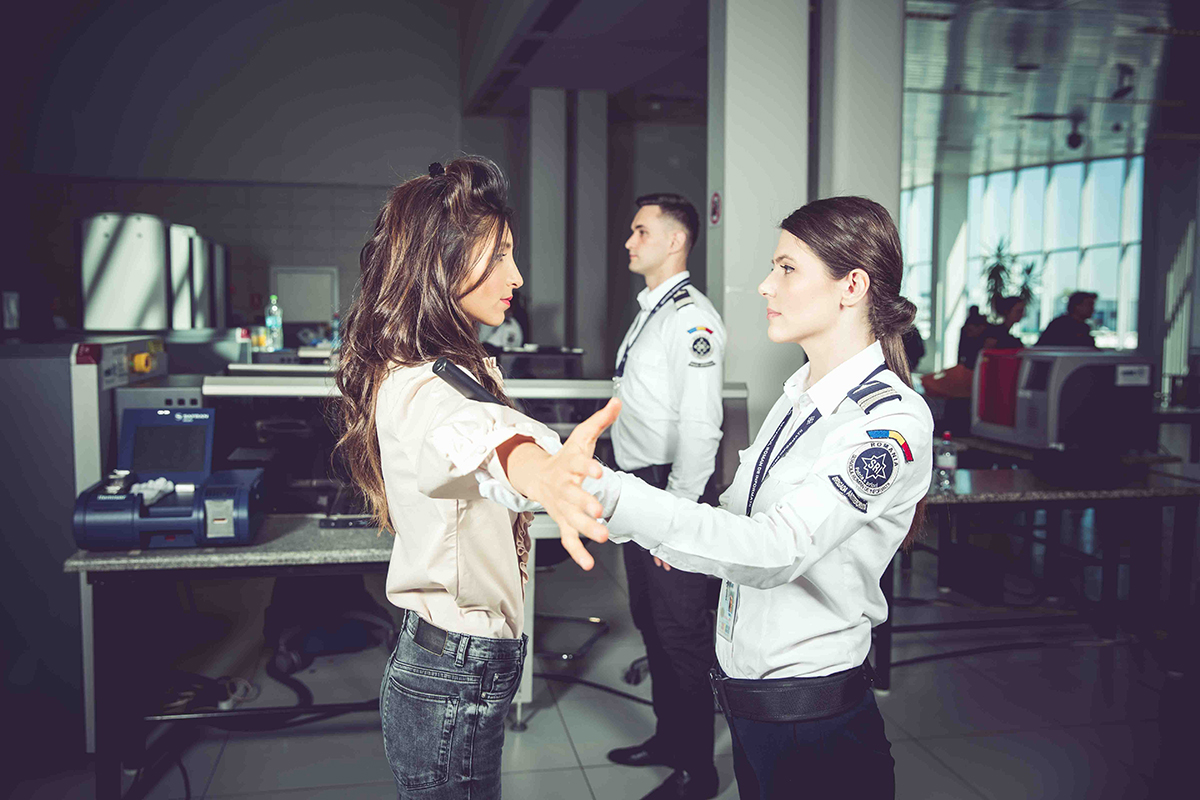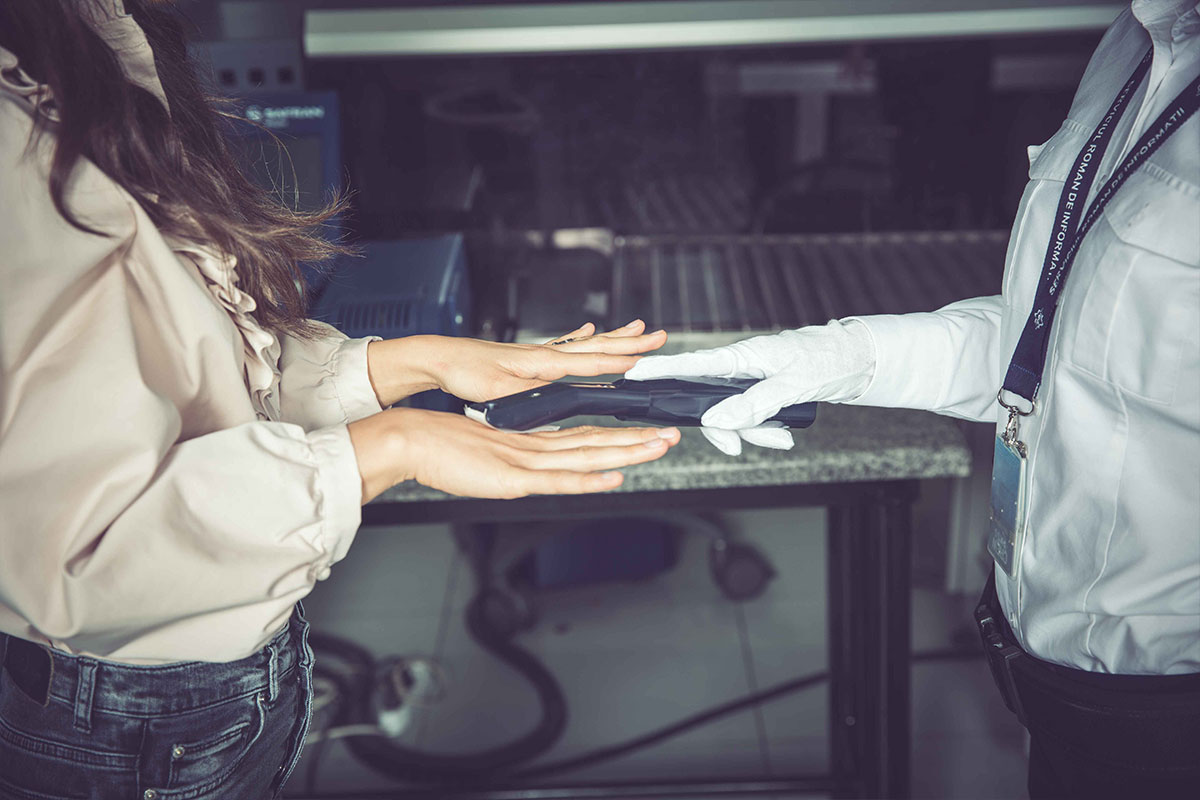 Screening process for the Cabin baggage
Screening of the hand baggage is performed exclusively by screeners.
If your baggage contains valuable goods or other items you do not want other passengers to see, notify the screener who will ensure the confidentiality of the screening process.
Negotiating the keeping of items the screener said they are not allowed to be transport is useless and extends the time spent on screening process.
Hand search of cabin baggage after being screened with the x-ray equipment can be made both from the need to clarify the contents of it and randomly, on a specific percentage.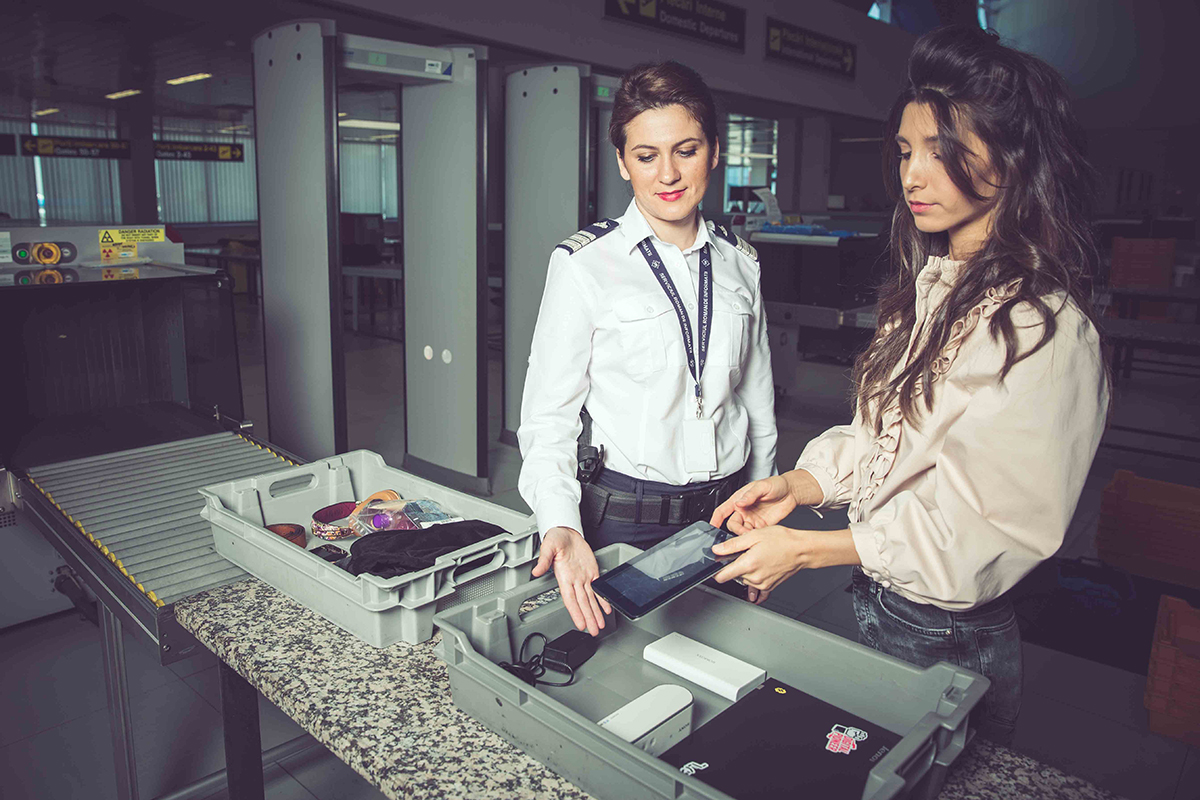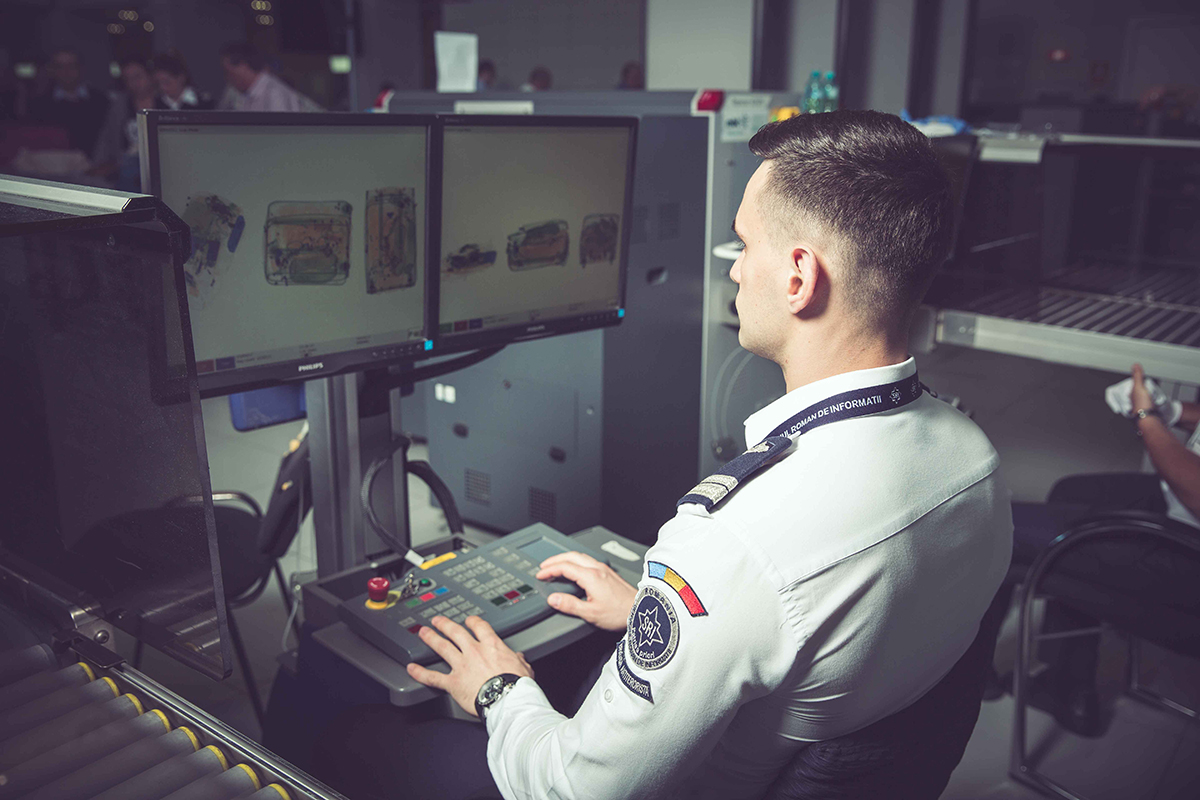 Concluding airport screening process
Remember to take all your personal items from the airport security trays.